We cannot do it alone. Cities and towns that support unions aren't simply willed into being. Working and living in a city that supports unions is the result of vocal members of the community and body politic.
We, as Teamsters 853 members, have to be aware of the politics in our cities and towns and then actively vote for elected officials that support union workplaces.
In the case of San Jose, Teamsters Local 853 would like to acknowledge three city council members who have been recent standouts for supporting our members' causes. They have worked to bring and maintain fair and equitable employment to the people who work and live in San Jose.
San Jose City Councilmember Peter Ortiz, who represents District 5
San Jose City Councilmember Omar Torres, who represents District 3
San Jose City Councilmember Domingo Candelas, who represents District 8
All three of these council members showed up at our Strike at Premier Recycle and also penned a letter to the owners of Premier Recycle expressing support for the workers there. Premier Recycle has benefited from many San Jose city contracts, so the influence on their business from these council members is considerable.
Thank you, Councilmembers Ortiz, Torres, and Candelas, for your support. You have our backs, and come election time; San Jose Teamsters will have yours!!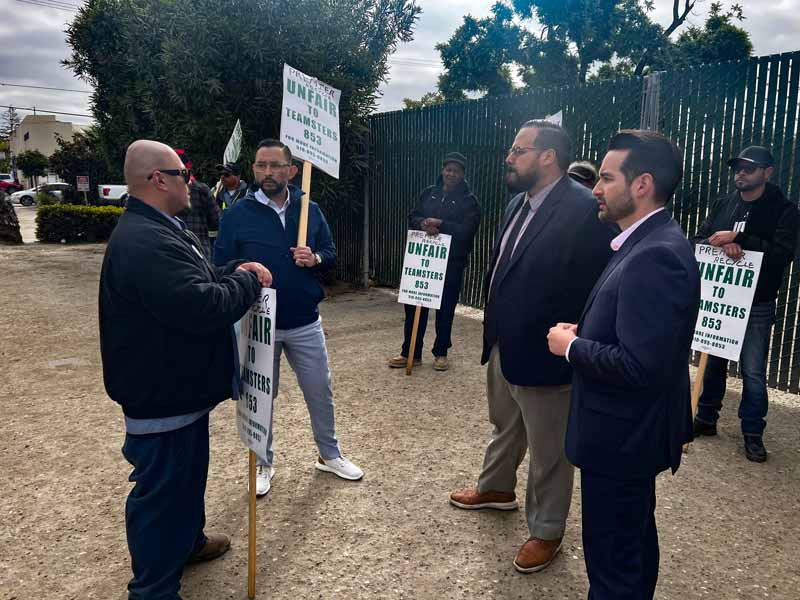 Below is the letter these council members wrote to the owners of Premier Recycle.