Teamsters stand ready to organize workers who want to negotiate collectively for better wages and workplace conditions. Teamster membership provides workers with a voice on the job, which is something money can't buy!
Join Local 853.
Learn more about Teamsters at
Sign up for email messages and text alerts.
I agree to receive promotional text messages and e-mails from Teamsters Local 853. This agreement is not a condition of any purchase. I also agree to the Terms of Service and Privacy Policy. 4 msgs/month. Msg & data rates may apply.
Latest News from Local 853
MENLO PARK, CA — On Thursday, October 20, Teamsters Local 853 mobilized at Meta's Facebook Campus to protest the company's plan to drop a third of its shuttle-driving workforce. Unlike other Silicon Valley companies, Meta has refused to mandate that its employees return to work on the main campus. While
Read More »
Getting a union is not easy, as the 50 workers who run the mail room for Meta, the parent company of Facebook, will attest. They work for a contractor called Canon Business Services. Back in the fall of 2021, they contacted Local 853 determined to gain union representation because, according
Read More »
The UPS contract doesn't expire until 2023, but with more than 350,000 members across the nation, and about 1,500 members in Local 853, it can't be too early for members to start mobilizing. "We've got to stick together. We do not want to have a strike," Local 853 Secretary-Treasurer Dennis
Read More »
Local 853 works with a wide variety of health and welfare plans, retirement and pension plans, and more. For a list of the plans that serve most members, click here. If you don't know which plan(s) you have, contact your business agent or call the office at 510-895-8853.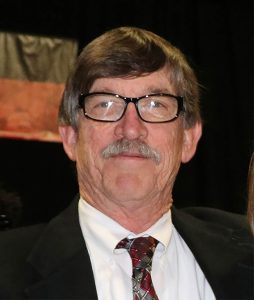 This is an exciting time for the labor movement. The kinds of companies that seemed out-of-reach to unions just a few years ago are suddenly growing a union presence—from the Starbucks' baristas at 200 shops and counting, to firsts at Amazon (Staten Island), Trader Joe's (western Massachusetts), and REI (New York City). While every other institution in America has seen a decline in confidence and support, the union movement has actually seen growth. As the Grateful Dead shared, "You ain't
Read More »
What do you appreciate about Local 853?
Tom Gent (& Sunny)
Westside Building
Materials
 "With the union, I have a voice. It provides me a way to get paid a legitimate wage and I have representation. The union continues to negotiate good contracts for us."
Brenda Mora
MV Transportation
"I appreciate knowing that our Business Agent is into helping us. And I like that the union appreciates us—the members—and is letting us know that!"
"I appreciate the brotherhood, the family, the unity, and the hard work that everyone puts in for us. The union is there to defend us. It feels good to be part of the community."
Membership meetings are the second Thursday of each month at 7:00 p.m.
Meetings are held both in-person and on Zoom.
In-person meetings are held at our Oakland union hall: 7750 Pardee Lane. To attend in person, masks must be worn at all times. Due to social distancing, available seating in the meeting hall will be limited. To attend on Zoom, you must register in advance at this link:
November 10, 2022 • December 8, 2022 • January 12, 2022

Membership meetings start at 7 p.m. Come early for pizza
Pension Planning Meetings
To help members make their retirement decisions,
we schedule appointments to meet with Pension Office staff
as follows:
OAKLAND: Second Wednesday of the month
WATSONVILLE: First Wednesday & Thursday of each month
SAN JOSE: Last Friday of each month (starting in October)
Call the Local 853 office staff at 510-895-8853 to
make an appointment.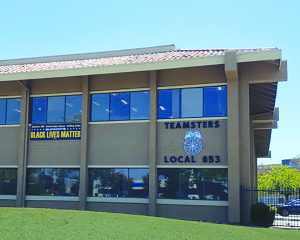 7750 Pardee Lane
Oakland CA 94621
Phone: 510-895-8853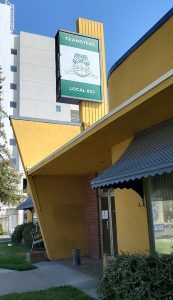 1452 North Fourth Street
San Jose, CA 95112
Phone: 408-453-0287
22 E. 5th Street
Watsonville CA 95076 
Phone: 831-724-0683