Teamsters stand ready to organize workers who want to negotiate collectively for better wages and workplace conditions. Teamster membership provides workers with a voice on the job, which is something money can't buy!
Join Local 853.
Learn more about Teamsters at
Sign up for email messages and text alerts.
I agree to receive promotional text messages and e-mails from Teamsters Local 853. This agreement is not a condition of any purchase. I also agree to the Terms of Service and Privacy Policy. 4 msgs/month. Msg & data rates may apply.
Latest News from Local 853
What happens when you have a motivated workforce, a solid organizing team, and connections with local politicians? The workers at the Oakland Zoo just found out when they voted on September 30 by a four-to-one margin to unionize. Teamsters Local 853 is proud to welcome the 55+ zookeepers at the
Read More »
In December, Local 853 held its first contested election of officers in thirty years after ten "white ballots" (elections by acclamation). At the nominations meeting on November 7, two slates of candidates for office were nominated. From that moment, through to the final vote tally a month later, the two
Read More »
In our largest drive-thru membership appreciation event yet, more than 800 members came by Local 853's offices in Oakland (Oct. 29), San Jose, and Watsonville (Oct. 30). They filled out a card to enter the raffle and collected a Local 853 long-sleeved t-shirt. The Local has held this event since
Read More »
Local 853 works with a wide variety of health and welfare plans, retirement and pension plans, and more. For a list of the plans that serve most members, click here. If you don't know which plan(s) you have, contact your business agent or call the office at 510-895-8853.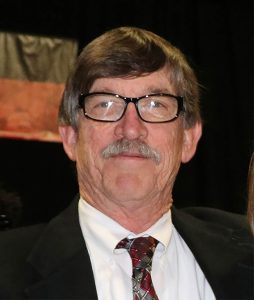 When I began my career as a UPS driver in San Francisco back in 1974, I never would have imagined that 48 years later, I would be leading one of the largest and most successful Teamster locals in the nation. But that's exactly the turn my career took. Now, after serving as President or Secretary-Treasurer for the last five years, I will be leaving this position and starting a new chapter in my life. Even though we have just endured
Read More »
Why is your union important to you?
"We have a voice at work. We just got a new contract and got big wage and pension increases."
"Our rights, standards, quality of work, pay raises, health benefits. And strong leadership."
"The union protects our jobs and provides good benefits and stable working conditions. I appreciate the Brotherhood – especially!"
Membership meetings are the second Thursday of each month at 7:00 p.m.
Meetings  are held at our Oakland union hall: 7750 Pardee Lane, Oakland. 
February 9 • March 9 • April 13 • May 11

Membership meetings start at 7 p.m. Come early for pizza
Pension Planning Meetings
To help members make their retirement decisions, 
we schedule appointments to meet with Pension Office staff
as follows:
OAKLAND: Second Wednesday of the month
WATSONVILLE: First Wednesday & Thursday of each month
SAN JOSE: Last Friday of each month 
Call the Local 853 office staff at 510-895-8853 to 
make an appointment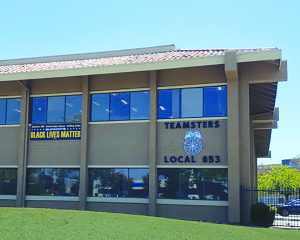 7750 Pardee Lane
Oakland CA 94621
Phone: 510-895-8853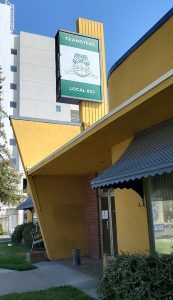 1452 North Fourth Street
San Jose, CA 95112
Phone: 408-453-0287
22 E. 5th Street
Watsonville CA 95076 
Phone: 831-724-0683