Teamsters stand ready to organize workers who want to negotiate collectively for better wages and workplace conditions. Teamster membership provides workers with a voice on the job, which is something money can't buy!
Join Local 853.
Learn more about Teamsters at
Sign up for email messages and text alerts.
I agree to receive promotional text messages and e-mails from Teamsters Local 853. This agreement is not a condition of any purchase. I also agree to the Terms of Service and Privacy Policy. 4 msgs/month. Msg & data rates may apply.
Latest News from Local 853
For too many years, the shuttle drivers and cashiers at area parking lots settled for too little, and new Business Rep Mike Fritz not only aims to change that — he already has. "We need to ensure that these members start getting paid what they're worth—especially given the health hazards
Read More »
After a week-long strike, about 4,800 nurses with the independent union CRONA (Committee for Recognition Of Nursing Achievement) at Stanford Health Care and Stanford Children's Health in Palo Alto, CA won a significant raise over three years. Not only did Senator Alex Padilla turn up on April 29 for a
Read More »
It's not new news to hear that union multi-employer pension plans had been hit hard due to a combination of factors including changing industries and the 2008 stock market crash. While unions fought for years to get congress to support our plans as they had already supported single-employer plays, this
Read More »
Local 853 works with a wide variety of health and welfare plans, retirement and pension plans, and more. For a list of the plans that serve most members, click here. If you don't know which plan(s) you have, contact your business agent or call the office at 510-895-8853.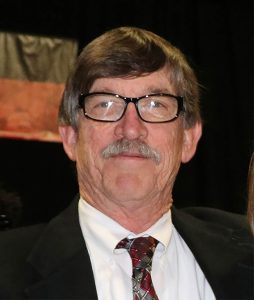 If you're wondering why it's important for Teamsters to get involved in politics, here are two reasons. Because of the Biden administration, the pension plan for about 1,000 of our members in the printing industry (formerly of GCC Local 583) has been saved and will not go insolvent as of next month. That's because the Biden administration inserted the "Butch Lewis Act" into the American Rescue Plan. This Teamster-backed bill provides foundational support for troubled multi-employer union pension plans. City
Read More »
What do you appreciate about Local 853?
Tom Gent (& Sunny)
Westside Building
Materials
 "With the union, I have a voice. It provides me a way to get paid a legitimate wage and I have representation. The union continues to negotiate good contracts for us."
Brenda Mora
MV Transportation
"I appreciate knowing that our Business Agent is into helping us. And I like that the union appreciates us—the members—and is letting us know that!"
"I appreciate the brotherhood, the family, the unity, and the hard work that everyone puts in for us. The union is there to defend us. It feels good to be part of the community."
Membership meetings are the second Thursday of each month at 7:00 p.m.
Meetings are held both in-person and on Zoom.
In-person meetings are held at our Oakland union hall: 7750 Pardee Lane. To attend in person, masks must be worn at all times. Due to social distancing, available seating in the meeting hall will be limited. To attend on Zoom, you must register in advance at this link:
September 8, 2022 • October 13, 2022 • November 10, 2022

Membership meetings start at 7 p.m. Come early for pizza!
Pension Planning Meetings
To help members make their retirement decisions,
we schedule appointments to meet with Pension Office staff
as follows:
OAKLAND: Second Wednesday of the month
WATSONVILLE: First Wednesday & Thursday of each month
SAN JOSE: Last Friday of each month (starting in October)
Call the Local 853 office staff at 510-895-8853 to
make an appointment.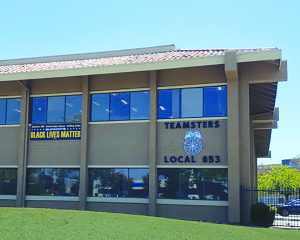 7750 Pardee Lane
Oakland CA 94621
Phone: 510-895-8853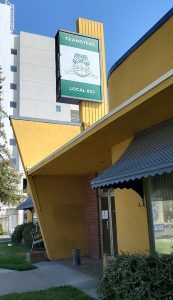 1452 North Fourth Street
San Jose, CA 95112
Phone: 408-453-0287
22 E. 5th Street
Watsonville CA 95076 
Phone: 831-724-0683