On Friday, March 10, 2023, after heavy storms swept through many parts of California, the Watsonville and Pajaro community was devastated when a levee broke, and flooding caused 1,700 residents to be evacuated from their homes. Teamsters Local 853 represents members who were impacted by these floods and to date, members from S. Martinelli, Del Mar Foods, and H.A. Rider have been relocated to shelters and hotels while they wait for officials to allow them to return home. The flood has been named one of the biggest weather-related disasters in California and we are only in the beginning stages of how it has affected the community.
Pajaro Valley is known for its agriculture and is home to many farm workers who will be out of a job this year due to the compromised crops caused by the flooding. The long-term damage means that some of the members we represent will have a low volume of crops to process and package. This affects members from Driscoll's, Del Mar Foods, and the cold storages that store these crops.
Teamsters Local 853 partnered with other Unions (UFCW, Liuna, Teachers Unions, and others) along with the Monterey and Santa Cruz Central Labor Council that represent employees in the community to host a BBQ event on Wednesday, March 22. We assisted our members and the community by distributing gift cards for groceries. We also distributed clothing and toiletries. We had a strong showing of over 100 members, city officials, and union representatives who spoke on overcoming the devastation these floods created and continuing to build on our community.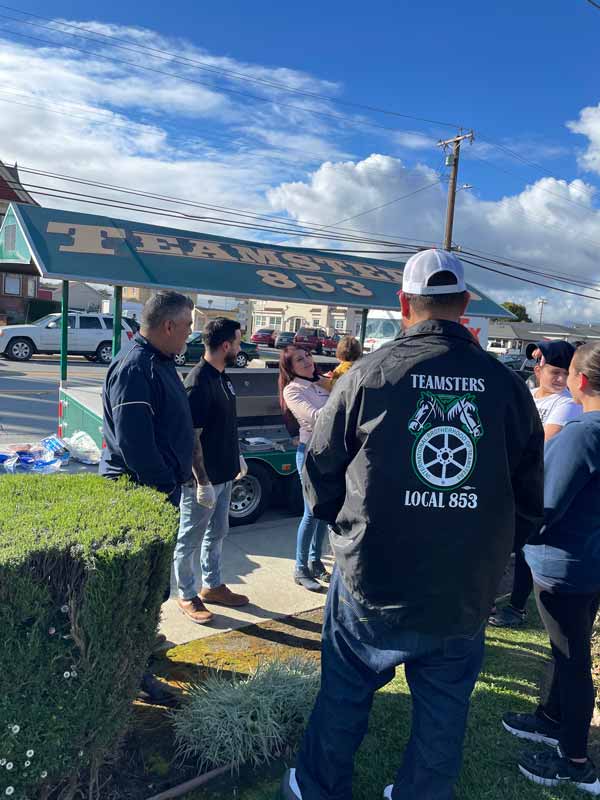 If you, or someone you know, have been affected by the flooding, and you are seeking information or support, please contact Teamsters Local 853 President, Steven Lua, with the provided contact information below.

Steven Lua
Teamsters Local 853
22 E. 5th Street
Watsonville, CA 95076
Phone# (831) 724-0683
Fax# (831) 724-1554