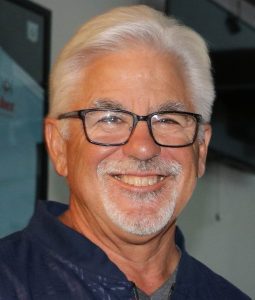 Lou Valletta
Lou began his career in 1978 as a rank-and-file Teamster driver at Kilpatrick's Baking Company in San Jose and stepped up to become a shop steward in 1981. He was elected to the Teamsters Local 296 Executive Board in 1993 as a Trustee and became a full-time Business Agent and Recording Secretary in 1998. From there, he continued as a business agent throughout the mergers of Local 296 into Local 78, and Local 78 into Local 853.  In 2018, he became President of Local 853, having also served as Vice President.
Lou also started taking leadership in the Bakery and Laundry Division, serving on several trust funds and policy committees. In 2008, he became Co-Chairman of the Northern California Bakery Committee, and in 2012, became an IBT representative.
In his 44-year Teamster career, Lou has gained significant knowledge and expertise in his particular industries, as well as in negotiating in general. His career was devoted to the members and doing everything he could to support them and their families.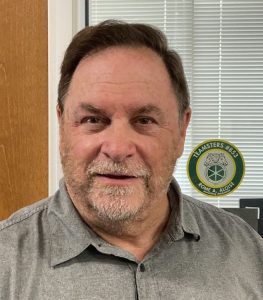 Stu Helfer
After 19 years as a Ready-Mix truck driver, Stu spent 24 years as a Trustee, Vice President, and past President of Teamsters Local 291, and Recording Secretary for Local 853 when the two Locals merged.
Stu served as an International Rep for the IBT's Construction Division and as Chair of the Lumber and Mill Negotiating Committee. Back at home, Stu was chair or co-chair of the Northern California Master Warehouse Negotiating Committee, the Teamsters LAMEA Committee, the Nor Cal Teamsters Apprenticeship Training and Education Trust Fund, and the Heavy, Highway, Building Materials and Construction Committee for Nor Cal.
All told, Stu has negotiated more than 100 contracts in the trucking, construction, lumber, Ready Mix, manufacturing, and racing industries. He also negotiated Project Labor Agreements across California that were the best in the nation.
Stu's legislative achievements are legion. He helped to write and pass AB 219 which amends the labor code to require the payment of prevailing wage rates to Ready Mix drivers.
In 2016, he established the first and only PAC Fund in the country dedicated to California Construction Teamsters.
In 2017, Stu created a Labor Compliance Fund for Construction Teamsters to catch companies that cheat workers. While the establishment of this fund was challenged all the way to the 9th Circuit Court of Appeal, Stu ultimately prevailed.
Most recently, he helped craft the construction trucking language that is now contained in AB5. This legislation addresses the misclassification of drivers who would otherwise have been ineligible for employee protections and benefits shared by others doing the same jobs.
"To say that it has been an honor to have served in all of those capacities is an understatement," Stu said.
Dan Harrington
At the early age of 7, Dan walked his first picket line at Goodman's Lumber with his father, who was then the head of Teamsters Local 12 in San Francisco.
In 1972, Dan started working in warehouses in the San Francisco area, settling at City Builders' Supply from 1976-87, where he also served as shop steward. After Local 12 merged with Local 860 and his dad retired in 1985, Dan was asked to join Local 860's Executive Board. He soon became a business agent and then president of the Local, and remained so until 1993, when 860 merged with Local 853.
Dan stayed on as a full-time agent until 2007. After a one-month retirement, he came back to the local to work part-time on the City/County of San Francisco contract.
"This year marked my 50th year as a Teamster. The Teamsters have always been my second family," Dan says. "I was born and raised a Teamster. Local 853 is one of the best locals in the Bay Area if not nationwide."
Bob Galves
Bob's career in the newspaper business began at age 7 when he was a paper boy. He started working as a home delivery driver for the San Francisco Chronicle, in 1978 and recently celebrated his 44th anniversary as a Teamster.
Not long after his local, Local 921, and others at the paper held a major strike, Bob became head steward for the drivers. After Local 921 merged with Local 853, Bob became a union dispatcher for the Chronicle. He started as a business agent in 2013 and was tasked with dispatching for the ready-mix industry.
"I'm a second-generation Teamster and have been a Teamster all my life. And now, my daughter is a Teamster as well," Bob says. "I don't know any different. The union provides security, well-being, and just the pride of being a Teamster."
In closing, Bob said, "I know it's the right time, but it'll be the first time in 60 years that I won't have a job. That may take some getting used to!"